The CFA Institute Asset Manager Code of Professional Conduct
---
The Asset Manager Code of Professional Conduct was developed by the CFA Institute to provide a universal framework for asset managers to assess the quality of their business policies, practices, and conduct. The code was put in place to set a credible global industry standard for investment best practice and ethical conduct. Adopters of the code commit to meeting standards that cover all key aspects of an investment management business.
The code applies to all facets of the manager-client relationship, providing practical guidelines covering 6 main areas of conduct. These guidelines include loyalty to clients, investment process and actions, trading, risk management, compliance and support, performance and evaluation, and disclosures. Additionally, the code lists out 6 key duties/responsibilities managers have to their clients. These duties include the manager's responsibility to act in a professional and ethical manner at all times, to act for the benefit of clients, to act with independence and objectivity, to act with skill, competence and diligence, to communicate with clients in a timely and accurate manner, and lastly, to uphold the rules governing capital markets.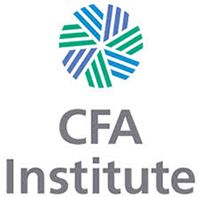 Click here for more information about the Asset Manager Code of Professional Conduct
Condor Capital Wealth Management claims compliance with the CFA Institute Asset Manager Code of Professional Conduct. This claim has not been verified by the CFA Institute. Compliance with the code reflects not only our company's efforts to put in place a set of standards, but also our determination to establish an ethics based culture and our commitment to placing clients' interests first.
Global Investment Performance Standards (GIPS®)
---
ACA Performance Services LLC provides GIPS® verification and consulting services to investment managers around the globe. Verification under GIPS® standards is assessed by a third-party verifier and includes a variety of criteria such as data input, calculation methodology, composite portfolio construction, and reporting practices. Third-party verification carries even more credibility to the claim of fair representation and full disclosure of a firm's investment practices and methodology. Additionally, verification ensures that a company's employees are knowledgeable and consistent in their execution of portfolio management strategies and presentation of portfolio performance. Overall, GIPS® verification provides confidence to firms and their clients of professional business practices in the field of wealth management.
Click here for more information about being ACA Verified
Condor Capital Wealth Management claims compliance with the Global Investment Performance Standards (GIPS®). Condor Capital has been independently verified for the periods January 1, 1993 through December 31, 2014 by Ashland Partners & Company LLP and January 1, 2015 through December 31, 2016 by ACA Performance Services. Condor Capital Wealth Management is an SEC regulated registered investment advisor (RIA). To receive a list of composite descriptions of Condor Capital Wealth Management and/or a presentation that complies with the GIPS standards, contact us at (732) 356-7323, or write to Condor Capital Wealth Management, 1973 Washington Valley Road, Martinsville, NJ 08836, or click the link below.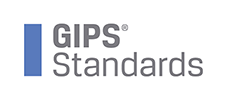 Click here to contact us for a copy of our Composite List and/or our Compliant Presentation
Annual Custody Audits
---
As required by the Investment Advisers Act of 1940, all firms that maintain custody for clients are subject to annual custody examinations, conducted by an independent public accountant. Since 1993, Ashland Partners & Company LLP has conducted such audits of all of our accounts under management, annually.
At Condor Capital Wealth Management, our clients always come first. Being audited yearly furthers client trust in our commitment to ethical standards and processes. Additionally, clients gain peace of mind knowing that account transactions are cross referenced yearly and are properly managed, by the books.
Click here to contact us for more information about our Annual Custody Audits