Condor Capital Wealth Management offers clients a number of in-house investment management strategies, using stocks, bonds, mutual funds, and exchange traded funds. We aim to construct diversified equity portfolios with exposure to various investment styles, market capitalization, and geographic regions. Bond portfolios are diversified among several different types of fixed income instruments, including bonds of varying maturities and credit qualities.
As part of our investment process at Condor, we take the time to determine your overall investor profile. This includes identifying short-term and long-term goals, risk tolerance, liquidity needs, tax issues, and other special concerns.
We pride ourselves on being more than a faceless company that relies only on automated technology. We are a group of qualified professionals with diverse backgrounds who share one common goal: serving you.
Objectives
Getting to know each other is important – this doesn't mean asking you to complete a brief, 5-minute survey. We believe in transparency and want to get to know you, your goals, and your risk tolerance during our no-obligation introductory meeting in order to determine your unique investment profile.
Asset Allocation
Based on the information you provide us, we will recommend an appropriate asset allocation that will either emphasize growth, income, capital preservation, or a combination of these.
Portfolio Management
As an independent advisor with a fiduciary duty, we do not accept any kickbacks or commissions from using the investments that we do. That means our team is not limited to proprietary products and seeks only the best investment choices to construct your portfolio.
Monitor & Evaluate
We monitor and evaluate your portfolio constantly, making sure that it properly rebalances and extra funds such as dividends are invested in a timely manner.
Portfolio Points To Evaluate
There are several components of an existing portfolio that our investment advisors evaluate, including: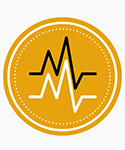 Volatility
Are you limiting your returns with a conservative allocation? Taking on too much risk for the returns you are generating?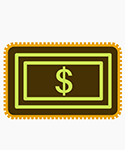 Fees
Expensive funds result in more of a drag on your returns. We will emphasize low-cost vehicles when making our recommendations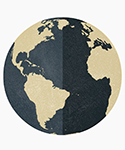 Geographic Allocation
A well-diversified, global portfolio has exposure not just to U.S. securities, but foreign developed and emerging market ones as well.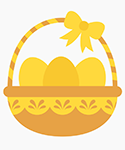 Individual Stock Weighting
A concentrated position in a single stock can be a risky move, since unforeseen events can derail even the strongest companies without warning.
Working With Your Portfolio
Accounts are managed on a discretionary basis, which allows our portfolio managers to efficiently execute trades on your behalf. Also, accounts are typically maintained at a discount brokerage firm to keep trading costs low.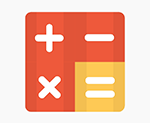 Minimizing Taxes
We're always trying to reduce your taxes, so you keep more of what's yours. This includes minimizing portfolio turnover and incorporating tax-loss harvesting when applicable.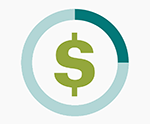 Reinvesting Your Money
Dividends are an important component of generating total return, so we make sure they are reinvested.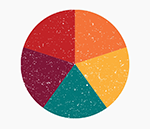 Rebalancing Your Portfolio
Your portfolio is rebalanced to make sure your investment and asset allocations remain on target.
The Value An Advisor Can Add
An advisor can add roughly 3% of value to portfolio returns over time, based on a study done by Vanguard Research. *

Portfolio Construction     +
(Potential Value: ~ 1.20%)
Wealth Management     +
(Potential Value: ~ 1.05%)
Behavioral Coaching
(Potential Value: ~ 1.50%)