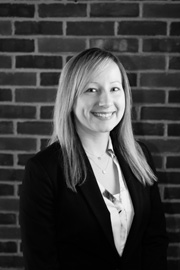 Jeanette Lucas, CFP®, ChSNC™
Vice President, Portfolio Management
Jeanette started working at Condor as an intern back in 2005 while attending Rutgers Business School in New Brunswick, where she attained a Bachelor of Science degree in Finance with a minor in Psychology from Rutgers College. She decided to stay with Condor full time after graduation, as she saw the positive impact Condor had on clients' lives and enjoyed how everyone worked together to give the client the best possible service.

Jeanette went on to receive her Series 65 certification shortly after graduating which allowed her to make investment recommendations and move into her portfolio management role. She then began attending client meetings and realized that she really wanted to help clients with more than just their investments, so she attained her CERTIFIED FINANCIAL PLANNERTM designation in April of 2015. Additionally, after noticing unique financial difficulties in families that have a family member with special needs, she wanted to learn more about how to help with their financial planning needs and earned her Chartered Special Needs ConsultantTM designation in August of 2017. She is also a member of the Financial Planning Association (FPA) in order to network with those in the industry and keep up to date on any new technologies and best practices.

Jeanette now prioritizes her service to clients, while overseeing our portfolio management team to ensure that client portfolios are traded and rebalanced appropriately.

Outside of Condor, Jeanette enjoys staying active by playing soccer (although she is Portuguese, she claims that she is certainly no Ronaldo!) and doing CKO kickboxing. She also loves animals and has a dog and cat at home.