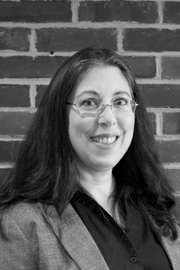 Beverly Nowakowski
Bookkeeper
Beverly joined Condor Capital Management as a Part-Time Bookkeeper in the spring of 2015 after an 11-year absence from corporate accounting to raise her three children.

Bev's accounting career started at Jersey Shore radio station WJLK, then owned by D&F Communications. She earned her Associates of Accounting from Brookdale Community College and continued while working full time to complete her Bachelor of Arts Degree in Technology and Communications from Fairleigh Dickinson University. During that time, Bev married and settled in Bridgewater, NJ. She left her position with Hilton Hotels as Financial Manager at their regional laundry facility in January 2004 to start her family.

While Bev enjoyed educating and enriching her children's early years, it felt like the right time to return again to the professional world. Bev feels so fortunate to be part of a dynamic team and work atmosphere to balance her family life. After work hours, she drives her children to all corners of Bridgewater, watches TV with her two rescue dogs, and plans the family's next cruise vacation.