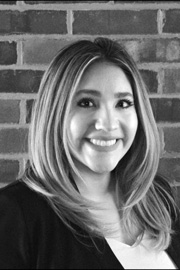 Alexandria LaMonte
Administrative Assistant
Alexandria "Ally" joined Condor Capital Management in December 2016 as an Administrative Assistant, working for Condor & affiliated companies. Serving each of these entities, Ally is responsible for performing tasks within the Accounting, Payroll and Human Resource functions and recently added Family Office to her list of duties.

Ally graduated from Dominican College with a Bachelor of Science in Business Management. Thereafter, while enjoying her first few years in the workforce, she also had a strong desire to continue her education. Ally went on to get her Master's Degree in Business Administration at Saint Peter's University & graduated two days after giving birth to her son, Landon.

Ally enjoys spending her free time with her husband and son. At the young age of 3, her son already shares the same love for cooking and baking as she does. They spend summers traveling to see family in Long Island, Cape May and Florida when they can. Ally and her husband are avid New York sports fans; in particular, they enjoy watching their beloved New York Rangers.