Condor Capital's Experience Makes All the Difference
---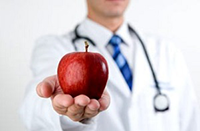 Ken Schapiro, CFA® is the Founder and President of Condor Capital Wealth Management. The son of a longtime family physician, Ken understood at a young age that medical professionals' financial plans should be specifically tailored to their personal and professional situations. Having been in business for over 25 years, our team of seasoned financial professionals has helped dozens of medical practitioners become satisfied clients on our way to becoming one of the largest independent registered investment advisory firms in New Jersey.
We Understand Your Unique Financial Challenge
---
Young Medical Professionals
We understand that medical professionals face challenges unique and distinct to that of the profession. If you are in the early stages of your career, our academically diverse staff, which includes advisors holding the CERTIFIED FINANCIAL PLANNER™ (CFP®) designation, can help you manage your specific financial situation in various ways. One service that we provide to young medical professionals includes developing a plan to pay off large student loans. Another example is creating a retirement "roadmap." A plan specifically tailored to account for the fact that most medical professionals enter the workforce later, on average, than other professionals.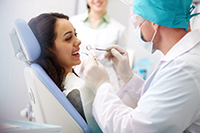 Seasoned Medical Professionals
As medical practitioners approach the middle and later stages of their career, greater emphasis is put on broadening the financial picture. This includes college planning for children, considering various strategies to minimize taxes, developing an estate plan, and planning charitable donations. Condor Capital's CFP® practitioners remain committed to helping you maximize the value of your hard-earned money every step along the way.
Better Practice Management
---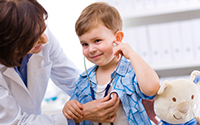 Of course, as if these challenges alone are not enough to successfully navigate, ever-changing laws and regulations require deeper knowledge and expertise to help steer your practice through the whims of Washington. A leading example of a challenging regulation that is affecting primary care physicians in particular is the Patient Protection and Affordable Care Act.
Don't Just Take Our Word
---
At least one of our advisors has been included in the "Best Financial Advisers for Doctors" by Medical Economics publication for five consecutive years.
Click here for more information about our awards